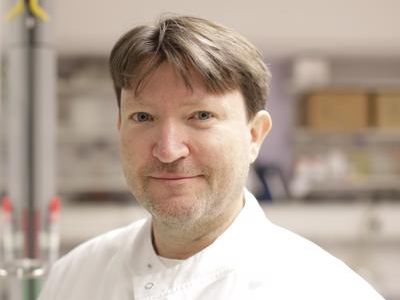 Visiting Scientist from St George's, University of London at the IAI
Source:

IAI

Date:

2022-04-21, updated 2022-04-27

Kai Hilpert is a guest scientist visiting the ML4TIME group. He is an associate Professor from St George's, University of London. For many years he has been developing new antimicrobial compounds (peptides) against multi-drug resistant pathogenic bacteria. In a new study from 2022, it was reported that in 2019 about 1.27 million people died as a consequence of infections caused by resistant bacteria and 4.95 million deaths were associated with antimicrobial resistance. These numbers show the dimensions of the burden caused by infectious micro­organisms where no treatment is available. In addition, other medical procedures like operations, transplantations, and chemo­therapy would be not possible or at very high risk in case no antibiotics are effective anymore. Antimicrobial resistance is an ongoing problem that intensified with a loss of investment and interest in most larger pharma companies in the last decades. Consequently, a gap in antimicrobial drug development appeared, for nearly 40 years no new structural class was developed. Kai Hilpert and Ralf Mikut will work on the analysis of screening data for antimicrobial activity and toxicity to identify and understand novel antimicrobials synthesized in the group of Kai Hilpert. His stay will last until early June 2022.