MINToring – Mentoring Program for Female Master's Students in STEM Fields
Unfortunately, women in STEM fields are still a minority. You already experienced this in your studies, which you are currently doing with a majority of male fellow students.
Now you are in your master's and asking yourself – science or rather business? What does one do during a doctorate?
It was the same for us. We, female PhD students and postdocs at the Institute for Automation and applied Informatics (IAI), would like to give you the opportunity to get to know our everyday life and support you in your decision – for example business or science.
You are:
female master's student
in the field: computer science, mechanical engineering, electrical engineering, chemical engineering, bio engineering, mathematics, or physics
What to expect:
regular meetups with your mentor (intensity can be arranged individually)
workshops
lectures of women working in STEM fields
networking with PhD students and Postdocs at IAI and other students
There is currently no application. The next call for applications is expected to be in April/May 2023.
If you have any further questions, please contact us at mentorinnen∂iai.kit.edu.
We are looking forward to getting to know you!
These are the mentors:
In my mechanical engineering studies, I specialised in robotics and medical technology. I started my PhD in October 2022, and I am currently working on automatic imaging and 3D modelling of biological organisms for biodiversity research. Since I was a mentee in the first round of the IAI's MINToring program and this helped me a lot in my decision to pursue a PhD, I am happy to continue to be involved as a mentor.
Each step towards understanding how everything works and interconnects makes our world even more fascinating. At least that's how it works for me. This enthusiasm has never left me, even though my physics studies here at KIT, naturally, weren't just a picnic. Since February 2021 I am doing my PhD here at IAI, working on the question: What's up in the electrical power network (state estimation)? In my free time I do volunteer work in my sports club and I love to join in any handcrafting project.
The natural sciences have fascinated me since school, unfortunately, I could not study all of them. I decided to study electrical engineering and information technology at KIT, where I specialized in signal processing in my Master's. In my PhD at IAI I develop tracking algorithms to track biological cells over time.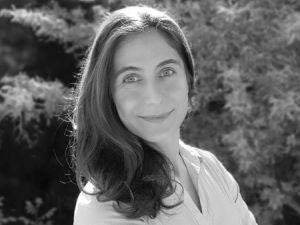 During my studies of mechanical engineering at KIT, I spezialized in the fields of medical technology and robotics in my master's degree. Subsequently, I started my PhD at IAI, where I further specialized in the field of medical technology. In my PhD I am working on inkjet-printed sensors, which are developed for application in various medical devices.
"There are things which seem incredible to most men who have not studied mathematics" is a quote from Archimedes. I desired to understand most of the incredible and, hence, chose to study math. Still, I find many things incredible ... But now I can apply the abstract tools of mathematics in different fields. For instance in my PhD in informatics at the KIT. Here, I implement and analyse future model scenarios of various climate objectives, such as those of the Paris agreement or the climate goals 2035 / 2050 of the European Comission.
From my childhood, I was very much fascinated with modern developments and the latest technologies. My first choice was to pursue a Bachelor's degree in the field of Electronics and Communications. With this background, I specialized my Master's in Digital Engineering and gained profound experience in wireless Industry 4.0 communications. Presently, I am working as a research assistant at KIT dealing with security concepts in the field of energy domain. I would be happy to support and guide KIT students in their future endeavors.
I did my Master's degree in "Electrical Engineering and Computer Science" with a specialization in mechatronics where I worked on the topic of detection of faults and anomalies for my Master Thesis in applied research in Industry. To continue working on this interesting research area, I decided to do a PhD thesis at the IAI. The focus of my current research work is to enhance the cyber-physical security in modern energy systems and my PhD topic takes up the challenge of securing the availability of the communication traffic in IEC 61850 substations through the development of an adapted anomaly detection method. Within the mentoring program, I would like to offer my experience with respect to my research as well as to support in personal development and decision-making for future career paths.
I have always been curious about the backgrounds and effects of all kinds of physical phenomena and technical concepts.
During my studies in electrical engineering and information technology, I was able to live out quite a bit of this curiosity and was able to gain insights into many exciting and different engineering topics, such as medical technology, solid-state electronics and power engineering.
Afterwards, I started my PhD here at IAI and dedicated myself to a deeper dive into a single topic, namely the control of microgrids, which is of interest with the growing percentage of decentral energy sources.