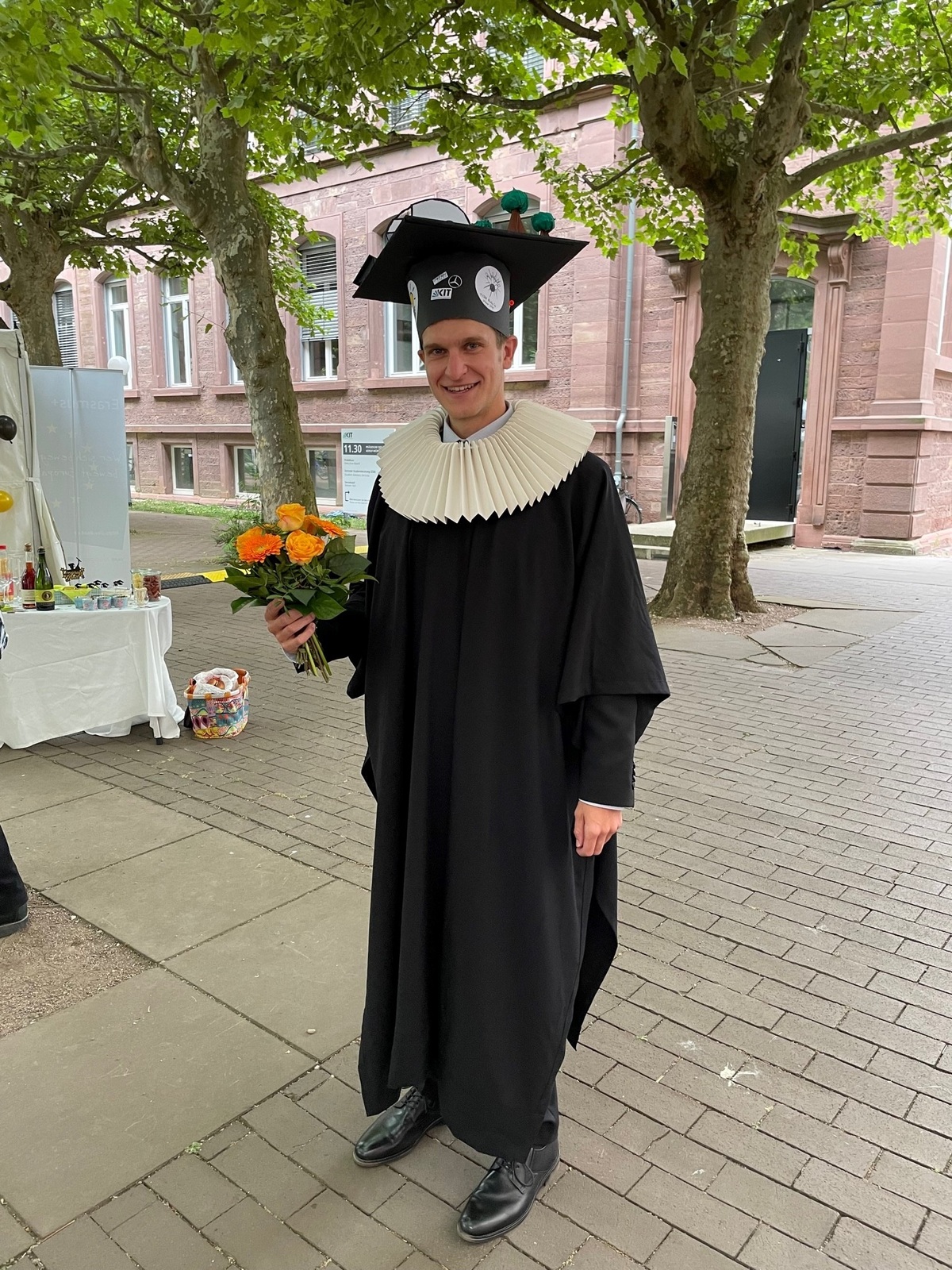 Dissertation by Mr. Karl Schwenk
Source:

IAI

Date:

2022-06-28

The IAI congratulates Mr. Karl Schwenk on passing his doctoral examination.

The title of his doctoral thesis is "A Smart Charging Assistant for Electric Vehicles Considering Battery Degradation, Power Grid and User Constraints".
The exam date was on June 22nd, 2022.