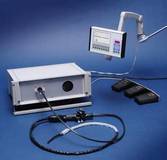 A novel type of disposable drive element was developed that automatically pulls a flexible conventional colonoscope into the colon from its tip. It is based on a biological principle of locomotion (inch-worm) which was found to be best suited for movements in cavities. The peristaltic movement system is ideal for locomotion in tubes with a flexible wall and slippery surface, like the lower intestinal tract. The drive is made of plastic foil chambers that are blown up and vented automatically and alternately. This significantly reduces the local force upon the wall of the intestine.

Granted by the Federal Ministry of Education and Research (BMBF), 2004-2008.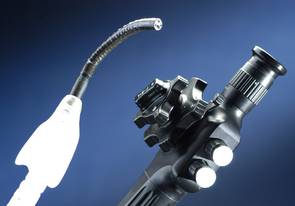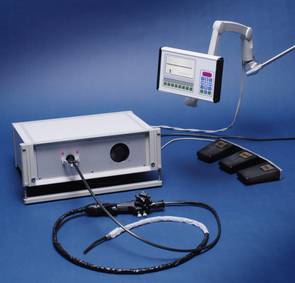 Schulz, S., Pylatiuk, C. and Kargov, A.: Peristaltic Colonoscope Feeding Unit as Disposable Adapter. Proc. of the United European Gastroenterology Week (UEGW), p. 229, Oct. 2005.
Felix Burda Award for research on colon cancer prevention, Munich, 2005.