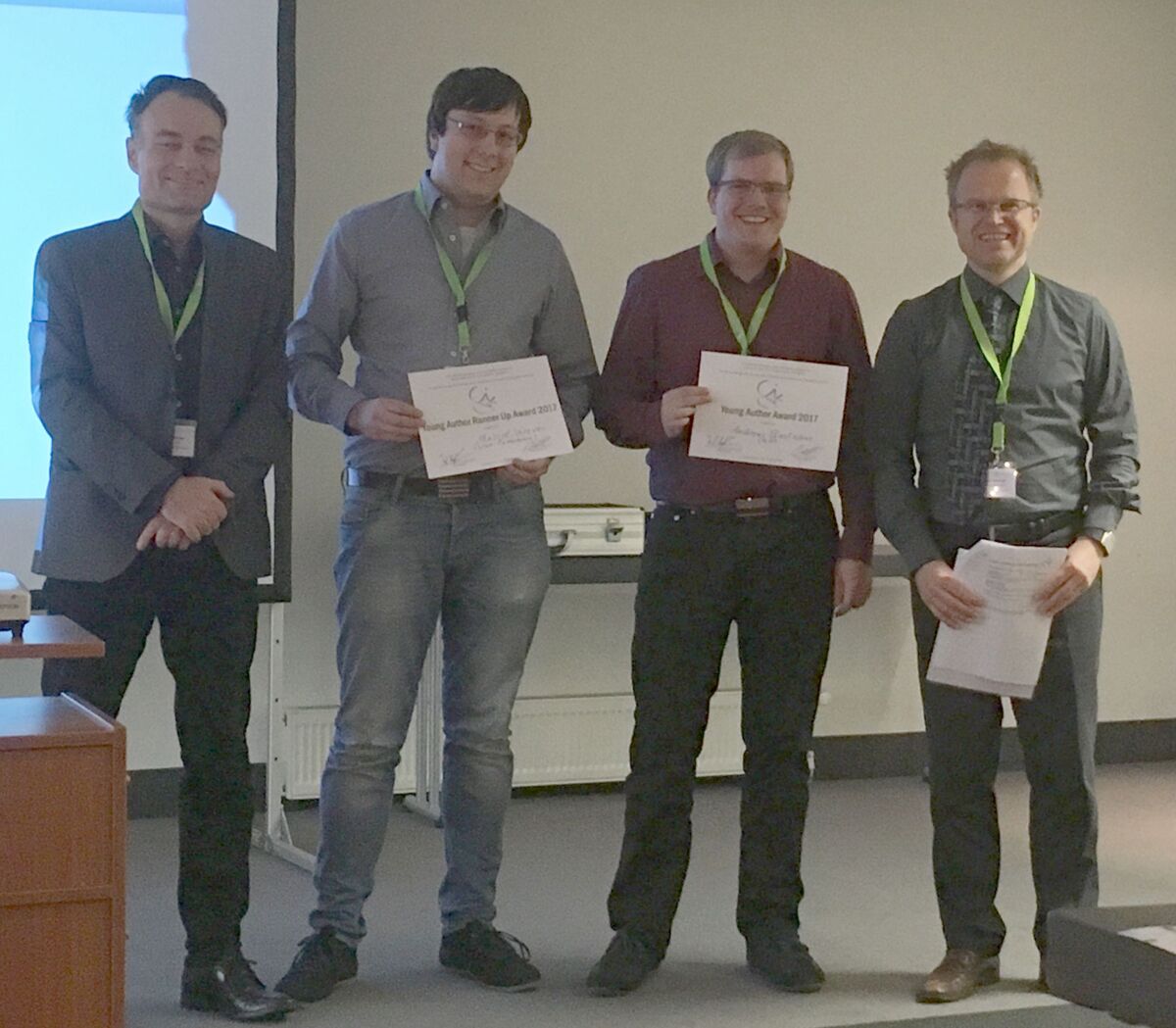 Young Author Award for Andreas Bartschat
Author:

Source:

KIT

Date:

27.11.2017

Mr. Andreas Bartschat was awarded with the Young Author Award of the 27th Workshop Computational Intelligence (23-24 November 2017, Dortmund) for his paper "Augmentations of the Bag of Visual Words Approach for Real-Time Fuzzy and Partial Image Classification".
The paper is a result of the project "Automated method for large-area imaging of the corneal sub-basal nerve plexus as basis for a reliable biomarker for the assessment of diabetic neuropathy" of the German Research Foundation DFG (MI 1315/5-1). Johannes Stegmaier, Stephan Allgeier, Klaus-Martin Reichert, Bernd Köhler, Ralf Mikut (Karlsruhe Institute of Technology) and Sebastian Bohn and Oliver Stachs (University of Rostock) contributed as coauthors.