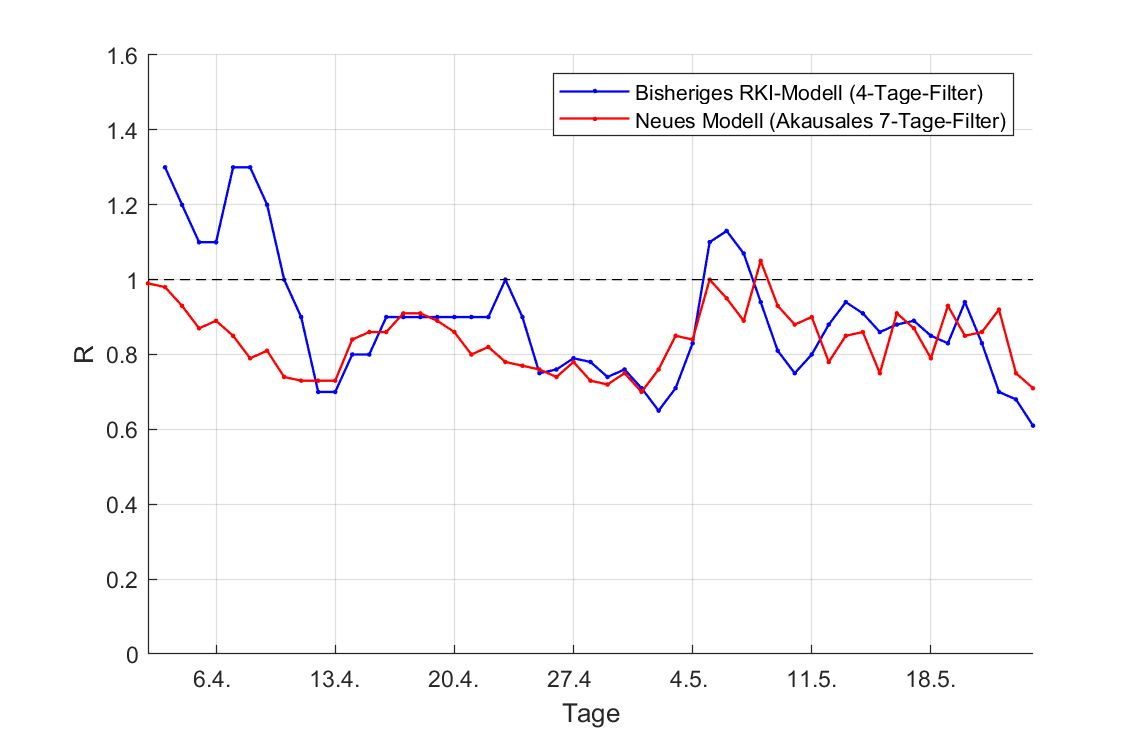 Coronavirus: Reproduction number more accurately estimated
Author:

KIT

Source:

Date:

03.06.2020

KIT researchers are developing a new method with akausalem seven-day filter for the determination of the R-value in infectious diseases.

A method for estimating the reproduction number was presented that avoids time delays and compensates for weekday-related fluctuations. For this purpose, the scientists use an acausal filter with a filter length of seven days, which uses not only past and present values, but also future values.