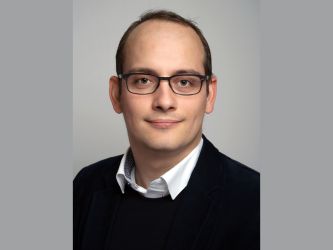 Habilitation of Dr. Timm Faulwasser
Source:

KIT Department of Informatics

Date:

2021-01-11

We congratulate our former institute colleague Prof. Dr.-Ing. Timm Faulwasser on the successful completion of his habilitation in the field of computer science.

The KIT-public habilitation colloqium on the topic "Supervised Learning" took place on November 25th, 2020.

The topic of his habilitation thesis is "Optimization and Control of Cyber-Physical Systems" and the authorization to teach was awarded for the field of computer science.

Dr. Faulwasser led the Optimization and Control (OC) research group at IAI from April 2015 to October 2019. He accepted the call to TU Dortmund and has occupied the professorship for energy efficiency since November 2019.

We congratulate Mr. Faulwasser and are happy with him.