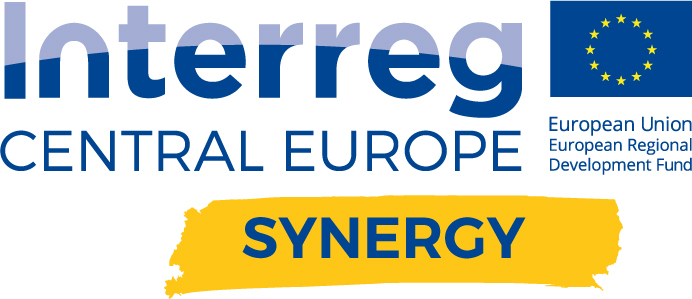 SYNERGY – SYnergic Networking for innovativeness enhancement of central european actoRs focused on hiGh-tech industry
Project Group:

PIA

Funding:

EU ERDF, Interreg Central Europe, CE1171

Partner:

KIT, Wrocław University of Science and Technology (PL), Profactor GmbH (AT), TU Chemnitz Exzellenzcluster MERGE, Jožef Stefan Institute (SI), STEP RI (HR), CRIT Srl (IT)

Startdate:

2017-08-01

Enddate:

2020-10-31

The Interreg project SYNERGY (SYnergic Networking for innovativeness enhancement of central european actoRs focused on hiGh-tech industrY) aims at strengthening currently underdeveloped linkages, cooperations and synergies between companies, industry, research, intermediaries and policy makers in central Europe. The project will analyse running and finalised innovation projects from national and international funding schemes as well as cluster institutions involved in projects that are covering the most promising modern industrial technologies. The selected three key project areas include Additive Manufacturing and 3D printing, Micro- and Nanotechnology-related Processes and Materials, as well as Industry 4.0.
Institutions and clusters included in the three thematic sector areas will form "synergic networks" based on a novel projects' assessment methodology and a newly created matchmaking online IT tool. Moreover, the project will define new crowd innovation-based services, which will be made accessible through an online platform, called Synergic Crowd Innovation Platform (SCIP), and tested for their effectiveness in different types of pilot actions. Consequently, the project activities will not only boost the creation of innovative services but also facilitate transnational cooperations in the different industrial sectors.
The Synergic Crowd Innovation Platform (SCIP) is an open innovation environment for industry and academia with different types of newly designed services enhancing crowd innovation initiatives. The platform is a place where industrial companies can define their needs and problems and researchers can deliver jointly developed solutions. The four main types of crowd innovation services provided by the SCIP are crowdsourcing, micro-working, crowdfunding and resource sharing to all different types of user groups such as representatives of industry, academia as well as business development or the general public. Anyone interested in opening up their innovation process to external ideas, competencies and resources can start a new challenge or contribute with a solution to a proposed challenge. In this way, the platform allows users to improve the effectiveness in idea and product development, find solutions beyond the boundaries of the own institution, discover new collaboration possibilities and receive feedback on personal ideas and even conduct product testing.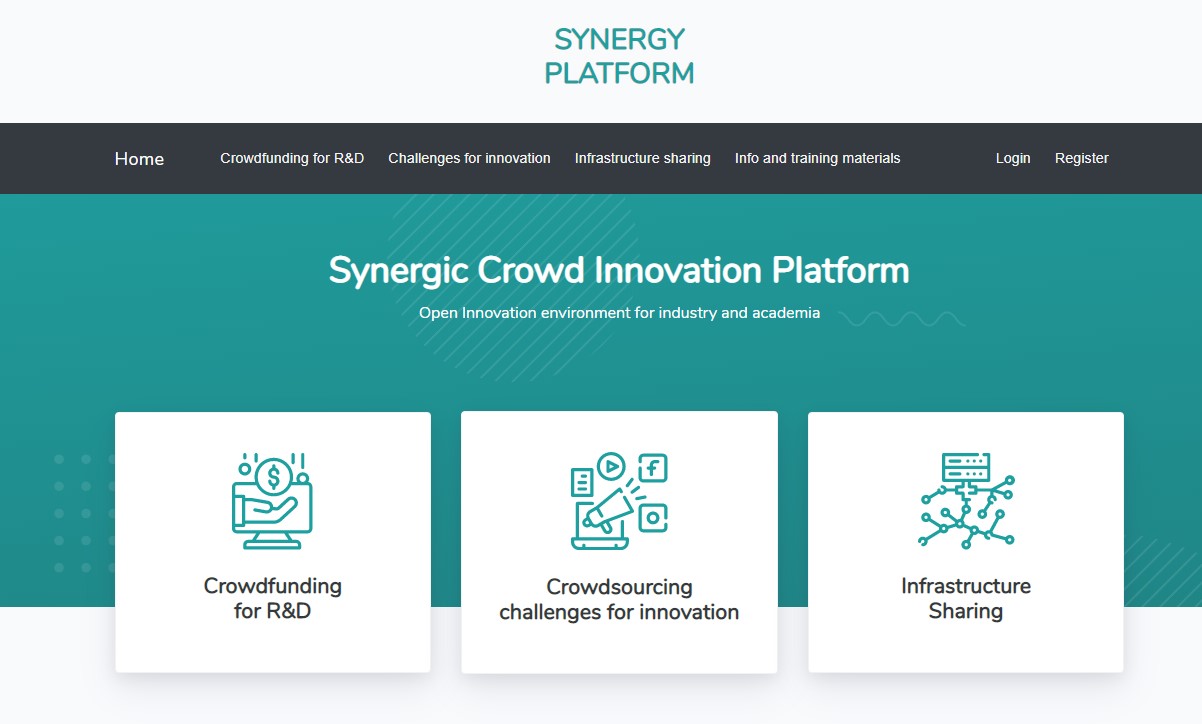 Screenshot: SYNERGY Crowd Innovation Platform (SCIP)