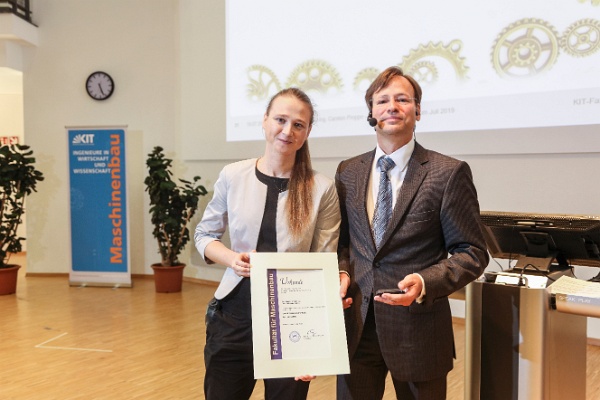 Machine construction day 2019 - Redtenbacher Prize
Author:

IAI

Source:

MACH

Date:

03.09.2019

The "Redtenbacher-Preis" was awarded to Tessina Helene Scholl for the best Master's degree at the Mechanical Engineering Day on 19.07.2019.

The prize for the best degree of 2018 in KIT's Master's programme in Mechanical Engineering was donated by the KSB Foundation.

Tessina Scholl wrote her master's thesis at IAI and is now a PhD student in the Systems Theory and Control Engineering working group.