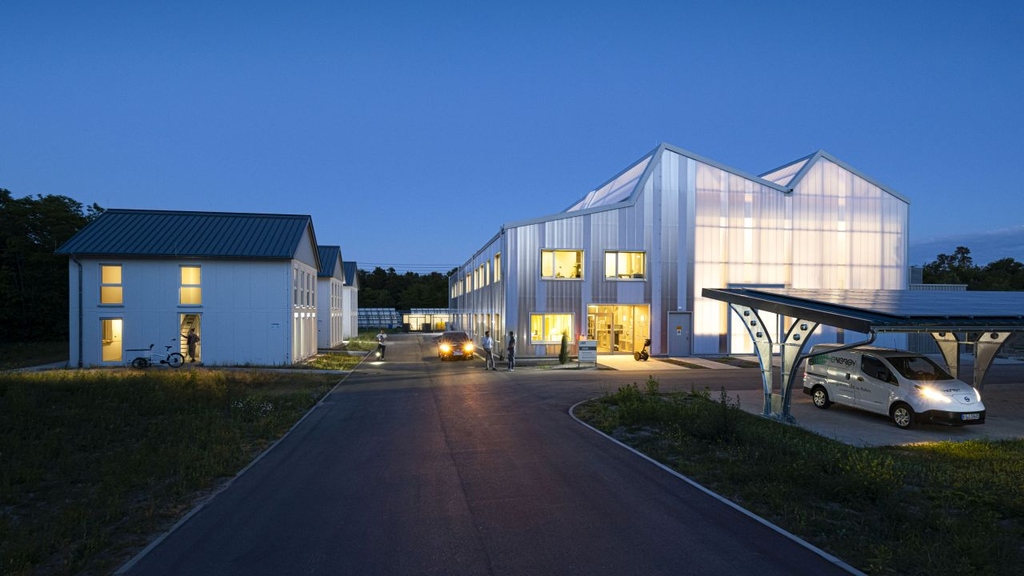 Energy Transition: New Technologies for Sector Coupling
Source:

Date:

25.10.2021

Smart networking, control, and optimization of power, heat, and gas supplies are the keys to a climate-neutral energy system. Karlsruhe Institute of Technology (KIT) possesses a unique research infrastructure for the transdisciplinary development and testing of new strategies and technologies for sector coupling on the prototype scale. On their way towards a new, holistic modeling system, researchers have now reached first milestones. The Federal Ministry of Education and Research (BMBF) has agreed to increase funding for the SEKO (sector coupling) real-world lab by EUR 10 million to a total of 16.5 million euros.

Among others, scientists have successfully developed a single model to simulate the thermal behavior of buildings. It can be used to prognosticate heat consumption, heat and cold needs, and the resulting loads of the power, gas, and heat grids. The data required for this purpose were provided by the model houses of the Living Lab Energy Campus (LLEC). Its office buildings and laboratory halls are used by KIT staff in real operation and reflect the whole range of technologies for heat and cold supply. These data were evaluated and further processed at Energy Lab 2.0. LLEC and Energy Lab 2.0 are the two important pillars of the SEKO research infrastructure. Energy Lab 2.0 consists of a photovoltaic field, a large battery storage system, a gas turbine test rig, and container systems for methanation (power-to-gas) and power-to-liquid synthesis, as well as of the Smart Energy System Simulation and Control Center (SenSSiCC), the control center of the real-world lab.

The SEKO research project is scheduled to end in March 2023. Various KIT institutes are involved, namely, the Institute for Micro Process Engineering, the Institute for Automation and Applied Informatics, the Institute for Technical Chemistry, the Institute of Electric Energy Systems and High-Voltage Engineering, the Institute for Technical Physics, the Institute of Electrical Engineering, the Light Technology Institute, and the Engler-Bunte Institute.